Plant-based camping can be challenging, but with a little preparation and planning it doesn't have to be. In this post, I'm sharing how you can make camping on a plant-based diet exciting, delicious, and absolutely possible! 
My husband and I recently took a week-long camping trip in southwestern Utah. We rented an RV and spent 6 nights in our little mobile home under the stars. We visited Zion and Bryce National Parks, stopping at Valley of Fire State Park and Red Cliffs National Conservation Area along the way, and spent our days hiking and exploring jaw-dropping nature.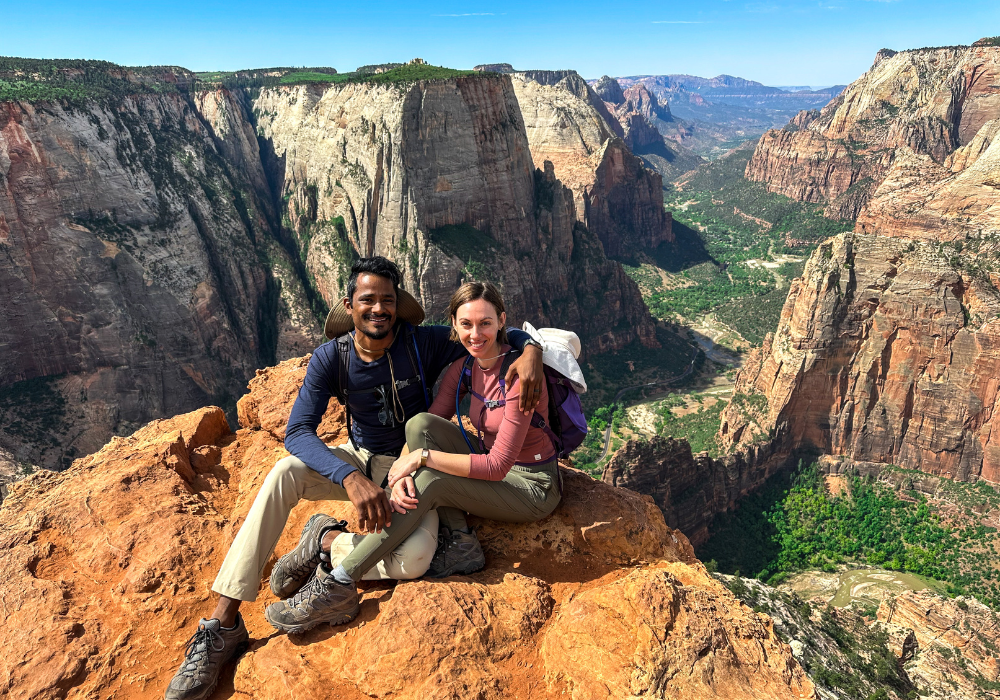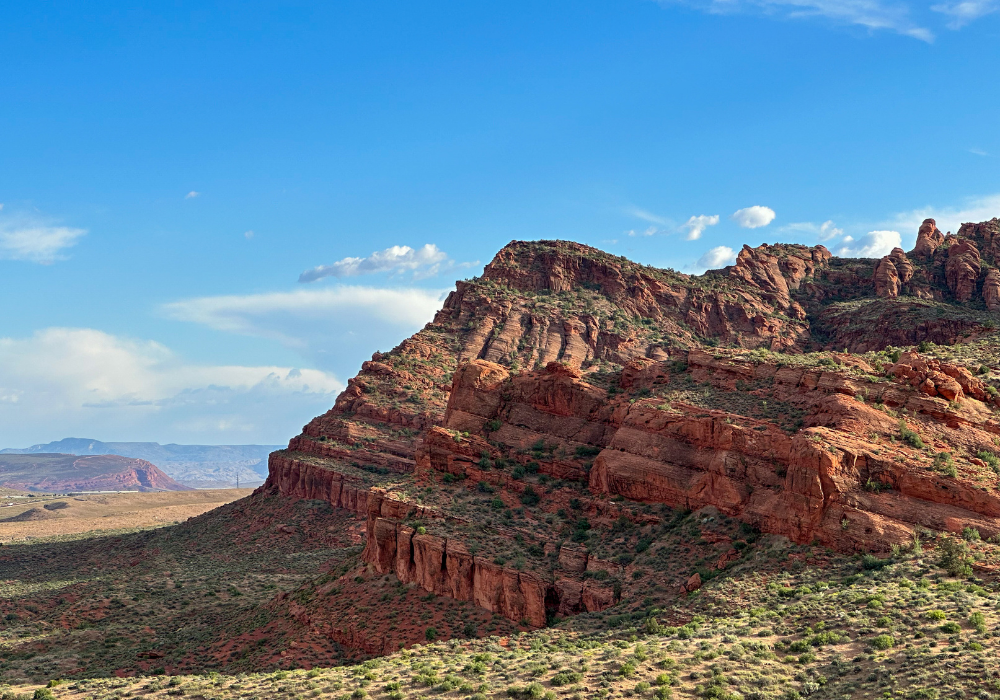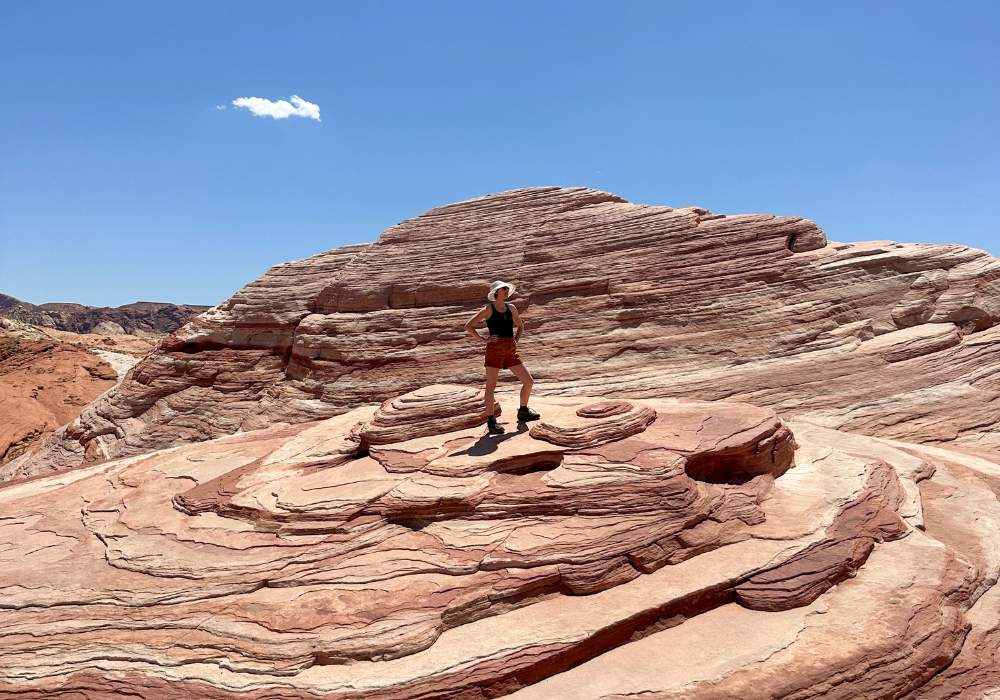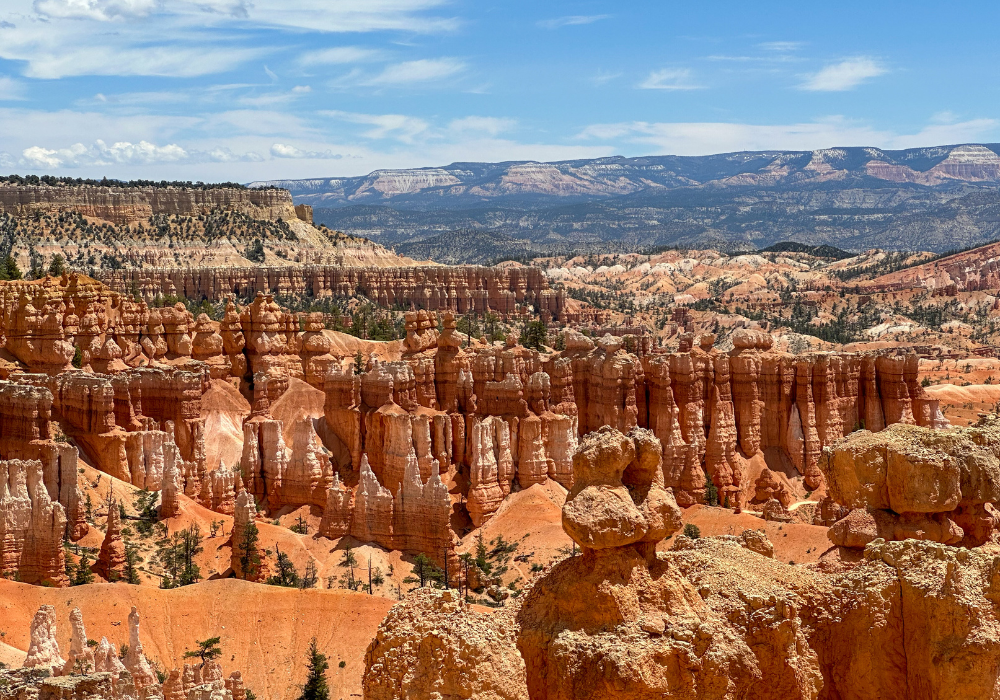 I was extremely excited to dive into the challenge of cooking in an RV with limited resources (like water, cooking tools, and energy!). So I spent time ahead of the trip preparing our menu and meals, and that turned out to be key to a truly enjoyable and memorable experience. 
As someone who loves creating multi-course feasts with specialty ingredients and BOLD flavor, I wanted to share this trip with you and detail how I planned out our meals in a way that allowed us to continue eating delicious, nutritious plant-based meals while camping. If you thought plant-based camping needs to be complicated, this post is for you!
Our requirements:
While preparing for our trip, I spent time considering our activities and needs. Thinking about what our days were going to look like while camping helped me come up with realistic meals that would nourish and refuel us after long days of hiking. 
We had a few requirements I took into consideration when planning our meals.
I wanted all our meals to require minimal prepping, chopping, or cooking. We'd be working with a small kitchen, minimal kitchen tools, and a tiny fridge.
Breakfast should need 10 minutes and not require much cooking. (I wanted to save our fuel for cooking dinner and heating the RV at night!)
Lunch needed to be portable, quick to make, and fairly durable to take on hikes.
Dinner should be dump-and-stir meals, protein-rich, energy-dense, and warming. They should be ready in 30 minutes or less. 
I also wanted all our meals to include as much pre-prepared dry food as possible, to minimize reliance on fresh food that needed preparation.
And most importantly, all our meals should be delicious! I didn't want to sacrifice flavor just because we were camping!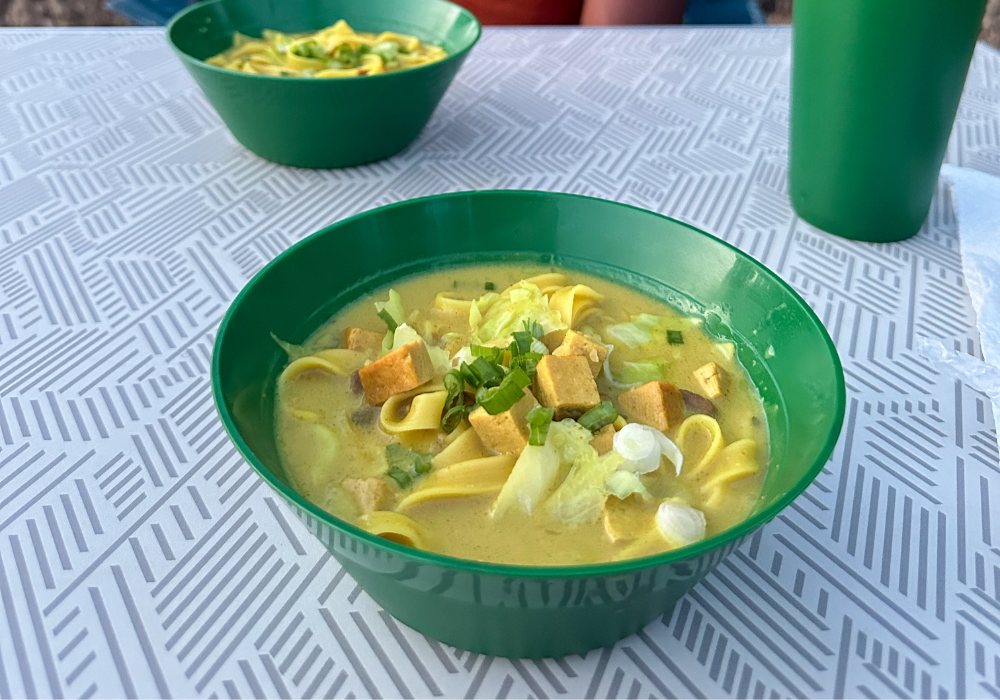 So here's what we ate on 6 days of plant-based camping.
Breakfast:
Custom oatmeal packets (I made a big batch of homemade instant oats that we just added directly into our bowls with boiling water. We topped the oatmeal with nut butter, fresh fruit, and soymilk) 
To make the oatmeal, I pulsed rolled oats, pumpkin, sunflower, and chia seeds, toasted hazelnuts, cinnamon, sea salt, coconut sugar, and powdered coconut milk together in a food processor, then scooped ½ cup servings into individual Ziplock bags. 
Lunch:
Sandwiches (We ate the same sandwich every day for lunch. I thought we'd get bored but we didn't!)
I bought roasted red pepper hummus, tempeh bacon, tomatoes, and a big box of broccoli sprouts at the start of our trip and used those as sandwich fillings every day. It was an easy and delicious combo that required just 10 minutes or less to assemble in the mornings. I cooked up the tempeh bacon in larger batches so it lasted a few days.
Dinner:
Curried red lentil & quinoa stew
Lemon risotto with quinoa, pistachios, and sausage
Spicy coconut curry noodles x2
Camping dal
For all the dinners, I pre-assembled the main portion of the meal so that all I had to do each night was add the dry mix to a pot with water and sometimes canned coconut milk (for the curry noodles) or canned diced tomatoes (for the red lentil stew and dal). I bought a large green cabbage and a bunch of spring onions at the start of our trip and added those to all our dinners as our fresh veg. It was so easy and so nourishing! The camping dal was our favorite.
Snacks:
Assorted protein bars (we chose lower sugar bars without sugar alcohol and ideally whole food based, but we weren't too picky with these! Protein bars are a great snack while hiking, and the added sugar burned off quickly)
Crispy baked chickpeas (I bought a bag of these with ranch flavor and we enjoyed them both as a snack and as a protein booster on our risotto)
Liquid IV (So helpful for refueling and aiding hydration while hiking, especially in the hot sun)
Fresh sturdy fruit – bananas, apples, oranges (we had these in our oatmeal in the mornings and ate the apples with nut butter as an after-lunch sweet treat)
Black hot chocolate (I pre-made two servings of hot chocolate mix, which was the perfect treat to drink by the fire in the evenings) 
So there you have it, all of our plant-based meals and snacks while adventuring with an RV in Utah!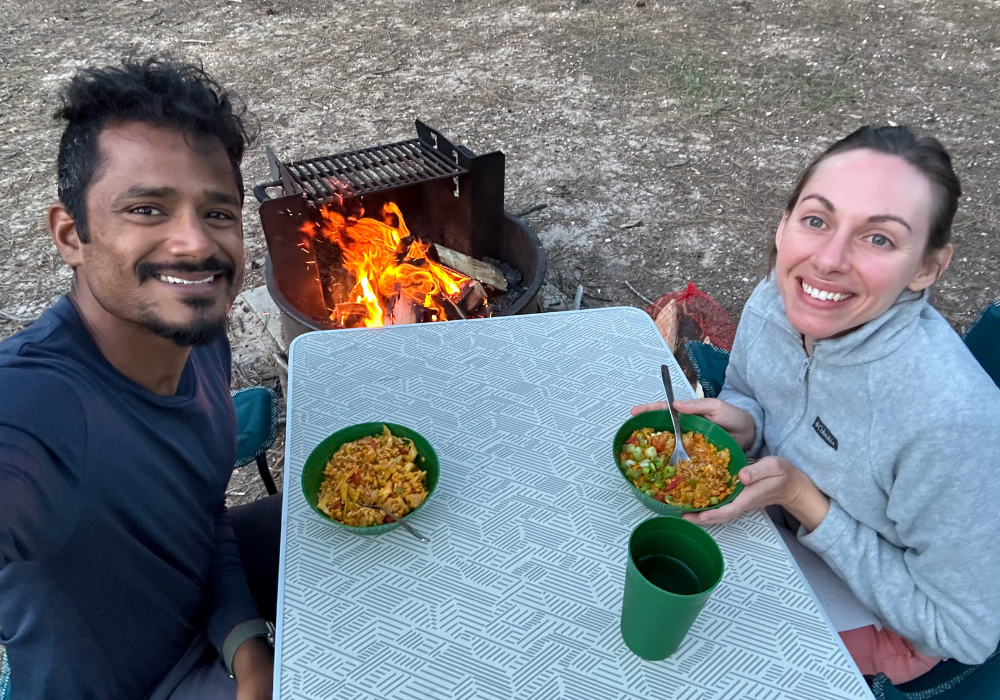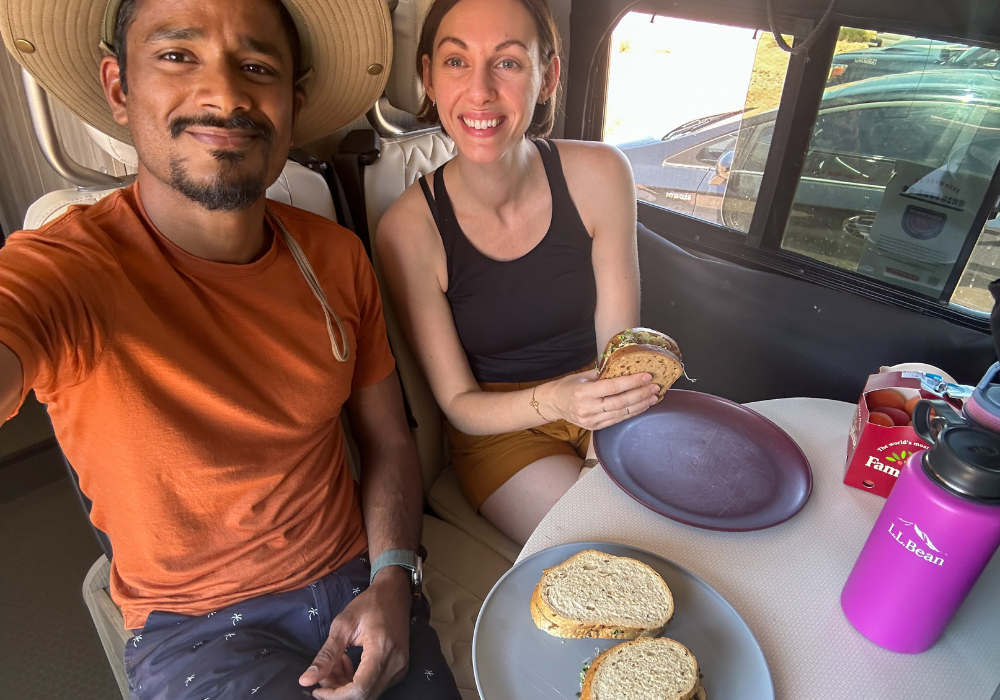 In putting together this meal plan, I was heavily influenced by Heidi Swanson of 101Cookbooks and used many recipes from her Recipes for the Road mini ebook. It's a great resource for shelf-stable make-ahead meals for your next plant-based camping trip.   
Tips for planning your own plant-based camping trip
If you're going camping this summer, I hope this serves as guidance as you plan your trip! To help you enjoy the best healthy and delicious meals possible while on the road, here are some things to consider before you go: 
Look at your trip itinerary and determine your requirements.
Consider what activities you'll be doing. What times of day you'll be at your campsite? Which meals will you be able to cook vs which ones will you need to take on the go?
Also, factor in who and how many people you'll be cooking for.
Lastly, create a list of what equipment you'll have available to you. Whether it's a campfire, a griddle, and single pot, a single burner propane stove, or a cooler, the tools you have will dictate what types of meals you can create.
Plant-based eating while traveling can be challenging, but with a little forward thinking it doesn't have to be. You can easily continue your healthy plant-based diet in the great outdoors. With a little preparation, plant-based camping can not only be possible but truly enjoyable.
In case you haven't already booked your next adventure, I'll leave you with a few more photos from our trip. Time to kick your planning into high gear!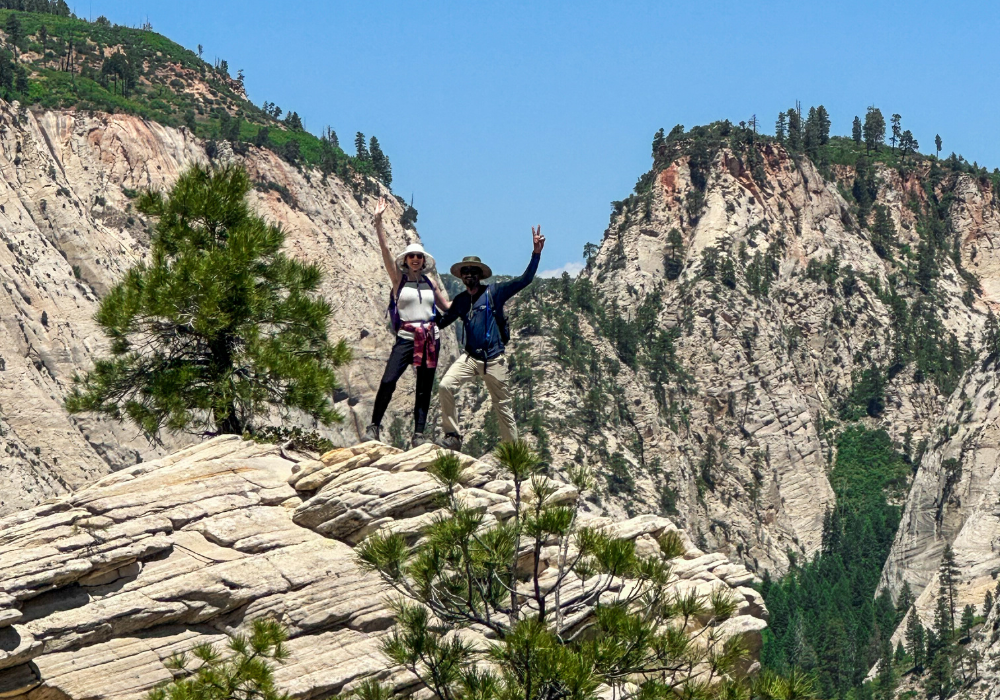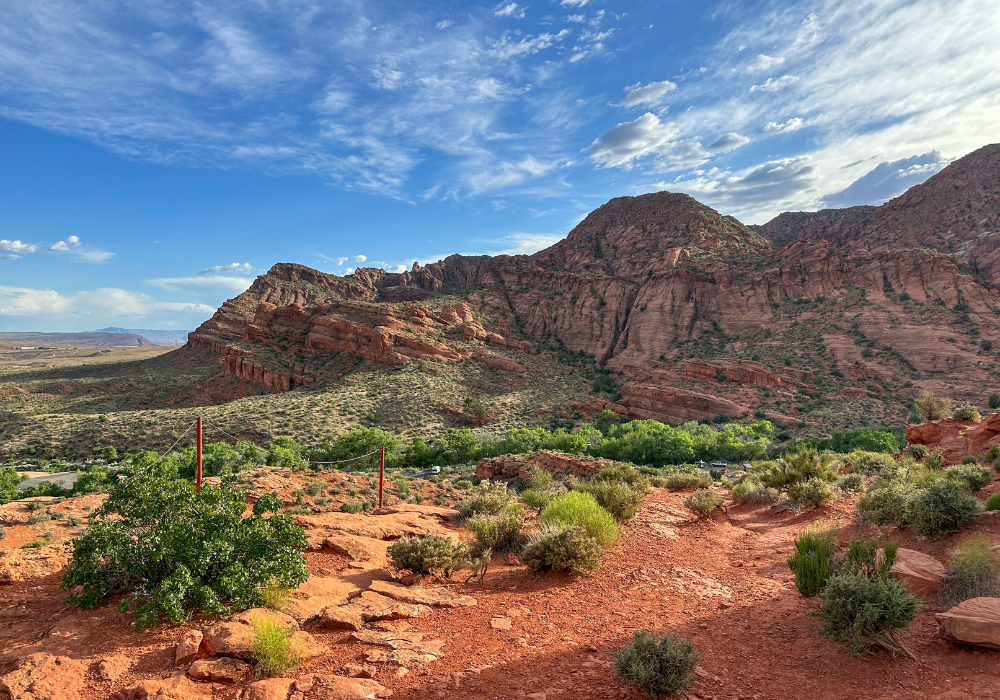 If you liked this post, I think you'll love this one on 6 holistic habits to support a plant-based lifestyle!