Try my plant-based version of Indian masala chai!
After playing around with different recipes for traditional Indian chai, I've finally got this creamy, spiced, warming tea down pat. Each family in India has its own version of chai, but this recipe is inspired by my grandma-in-law. She makes this chai for me every morning when we're in India.
This masala chai is perfect for lazy weekend mornings, especially when it's chilly outside. I hope it brings you as much comfort as it does me!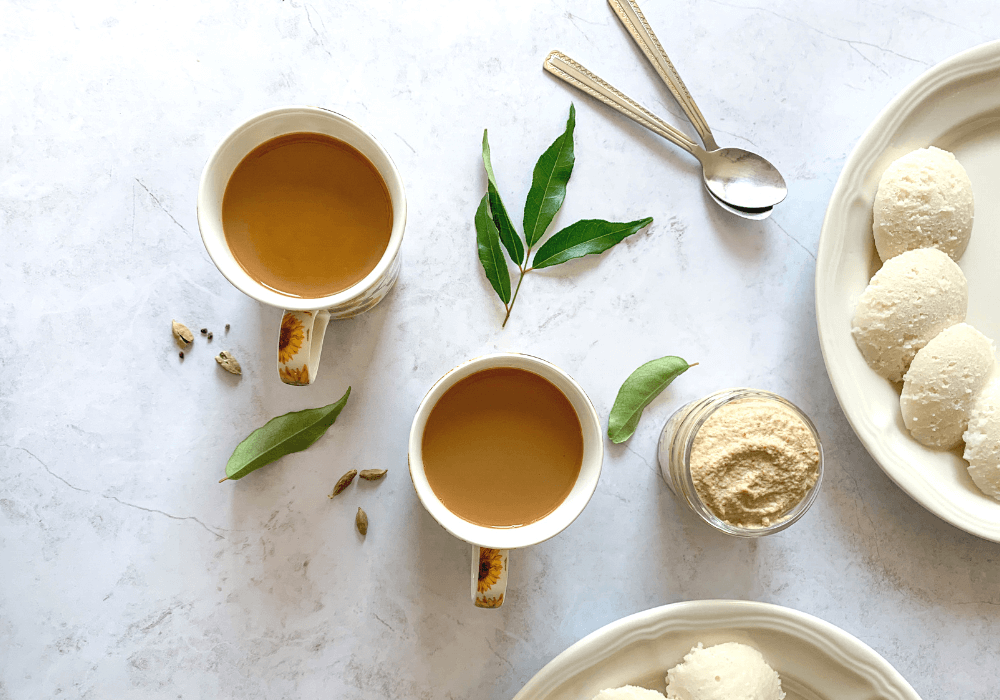 Warming Indian Masala Chai
This is a super quick recipe–short and sweet!
Chai ingredients
3-4 tsp loose leaf black tea (traditional Indian tea powder works best for this)
1/4 tsp ground black pepper
1/4 tsp ground turmeric
2 cups water
3 inches fresh ginger root, peeled
8 cardamom pods
1.5 cups soy milk
2 Tbsp sweetener of choice (optional)
Make the chai
Combine the tea leaves, black pepper, water & turmeric in a pot.
Smash the ginger with the cardamom pods in a mortar and pestle so that the ginger releases its juice and the cardamom pods split. Add the ginger and cardamom to the pot.
Bring the mixture to a boil and allow it to cook for 5 minutes. The tea should be reddish-brown by this point.
Turn the heat down slightly and pour the milk in while stirring with a spoon. Add your sweetener of choice, if desired, and stir again. Heat the tea for another 3-5 minutes until it has reduced slightly.
Use a very fine mesh strainer or a normal strainer lined with cheesecloth to filter the tea.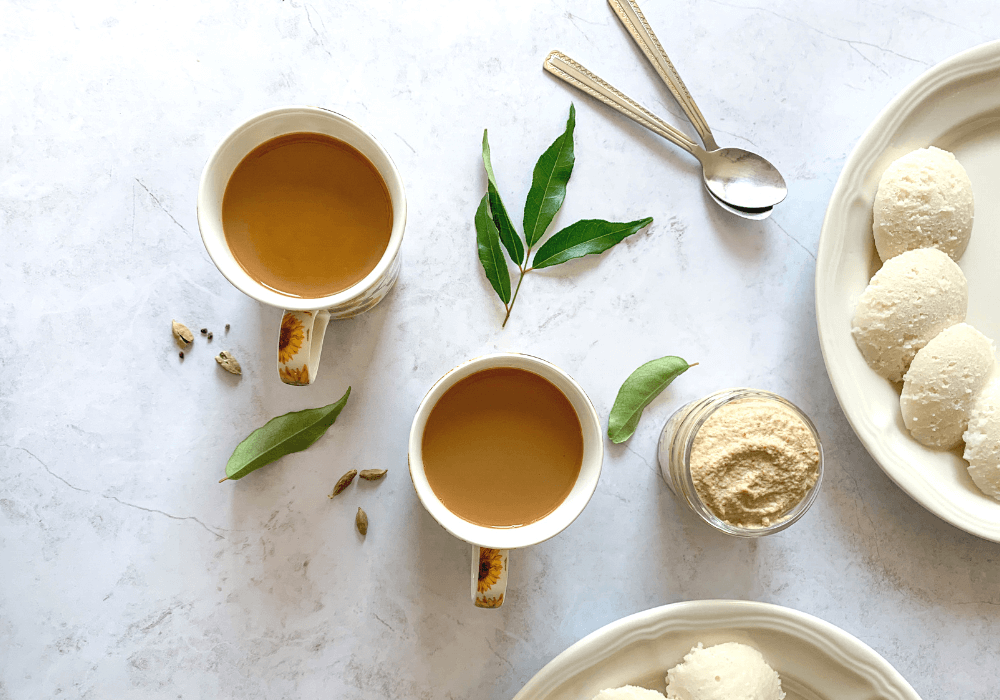 Enjoy the creamy comfort that is homemade chai, and try it with these easy peanut oat cookies!
If you make this recipe, I would love to see how it turns out for you! Don't forget to tag @plantssogood on Instagram or Facebook so I can see your creations.