After making these peanut oat cookies a good ten times, (not complaining!) I'm finally ready to share this recipe with you.
If you're looking for a super easy, low-effort sweet afternoon treat, these cookies are perfect for you! ⁠
These cookies are:⁠
super simple to make⁠
use just one bowl⁠
the perfect afternoon snack — not too sweet and nicely filling to satisfy those pre-dinner hunger pangs ⁠
super customizable — you can take out or substitute lots of these ingredients and the cookies still work out! (Example: I love subbing half the peanut butter for tahini) ⁠
⁠won't give you a sugar rush!
This is another super quick little recipe so time to dive right in!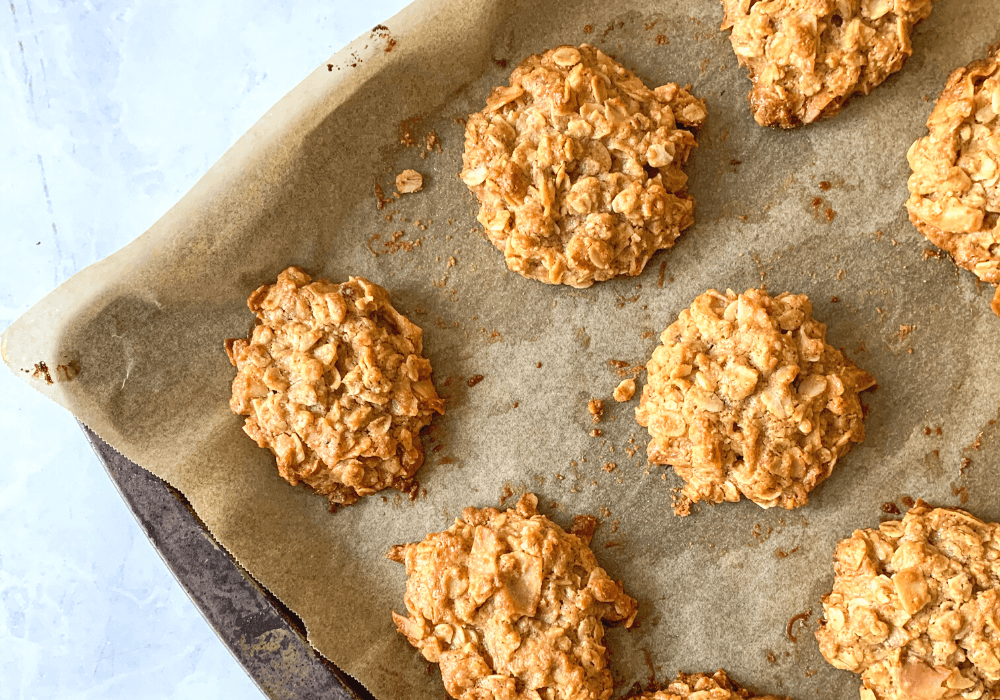 Peanut Oat Cookies
⁠Ingredients:
1.5 cups (175 grams) rolled oats
⅔ cup (50 g) shredded coconut⁠
½ cup + 2 Tablespoons (150 g) peanut butter⁠
¼ cup (50 g) flour (I like sorghum or brown rice)⁠
2 Tablespoons (25 g) coconut sugar⁠
¼ cup (75 g) liquid sweetener⁠
6 Tablespoons (80 g) melted coconut oil ⁠
½ t cinnamon⁠
1 t vanilla extract⁠
2 Tbsp soy milk (optional, if the mixture seems too dry)⁠
Instructions:
Preheat your oven to 375º F and line a baking tray with parchment paper.⁠
Start by adding all the dry ingredients to a large bowl and stir to combine.
Next, add the wet ingredients to the same bowl and mix well until everything comes together. ⁠
Spoon 2-3 tablespoons of cookie dough onto the baking sheet and flatten the blobs slightly with your hand. You should get about 15 cookies.⁠
Place the tray in the oven and bake for 14 minutes. Be sure to check on the cookies starting at the 10-minute marker so they don't burn. ⁠
Remove the tray from the oven once the cookies are nice and golden, and let them cool down for at least 10 minutes before enjoying. ⁠
Enjoy these peanut oat cookies as an afternoon treat with a steaming mug of warming masala chai! They also pack really well as part of a school or work lunch (just be sure not to smush them!).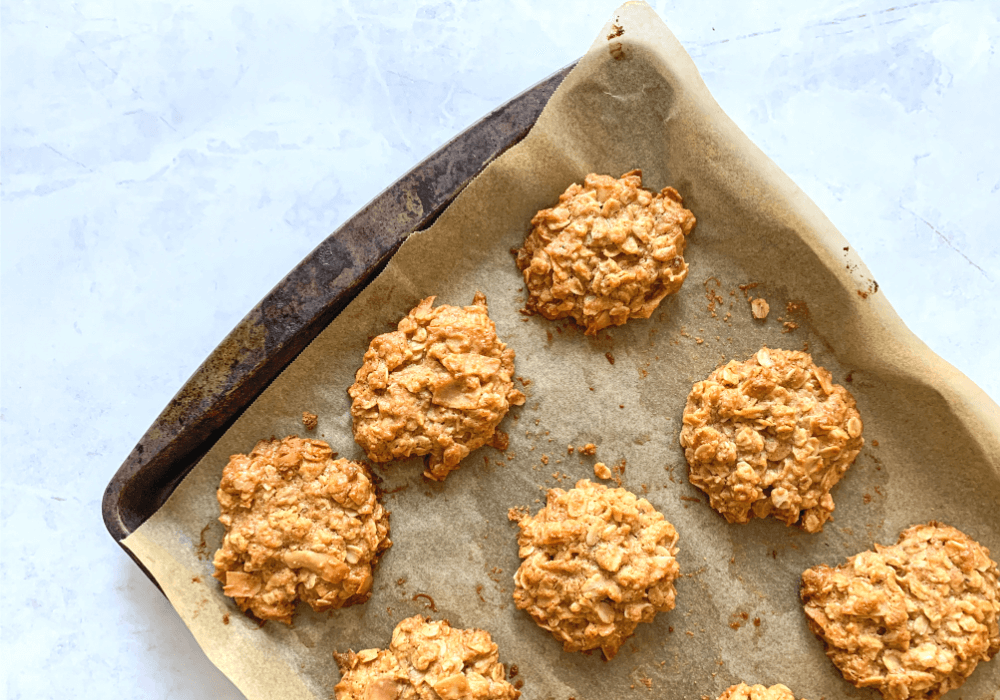 If you make this recipe, I would love to see how it turns out for you! Don't forget to tag @plantssogood on Instagram or Facebook so I can see all your cookie creations.