This cucumber and peach salad is like a cold drink on a hot summer day. It's cool and refreshing, light and crunchy, with just the right combination of sweetness and acidity. It's also a wizz to make. 
I love serving this salad at lunchtime in the summer months. It compliments pasta, sandwiches, grain bowls, and more, but would also be the perfect addition to a barbecue.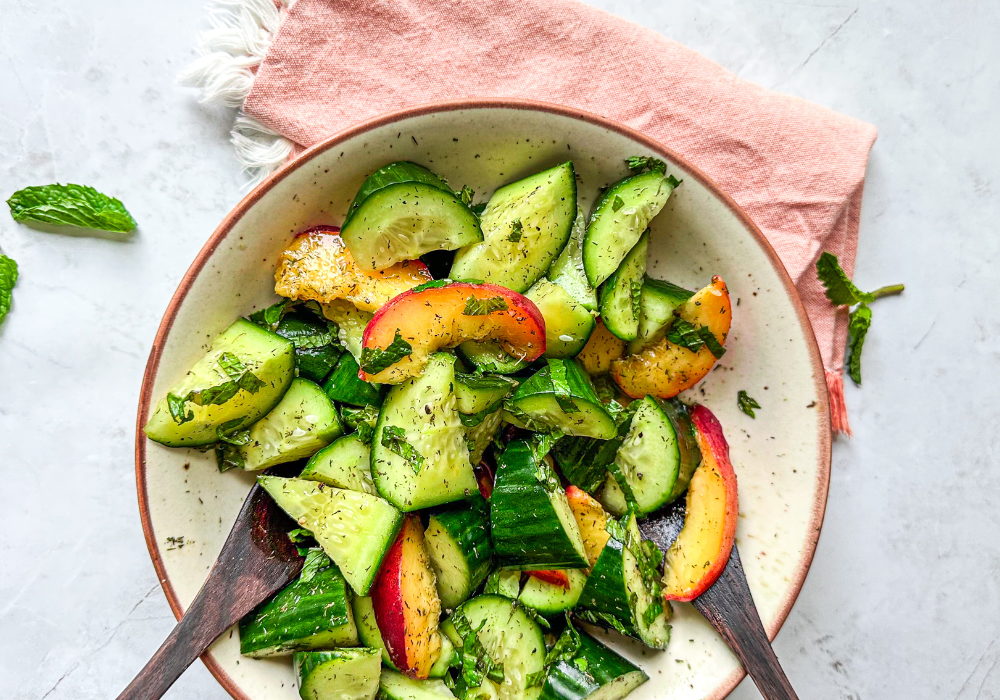 Recipe Notes
I like to leave the cucumber and peach slices in fairly large, bite-sized chunks. It looks beautiful and rustic. To slice the cucumber as you see in the recipe photos, cut it in half length-wise, then lay half on your cutting board with the cut side down and cut horizontally in triangles. Change the angle of your knife with every slice to create these triangle shapes. See the photo below for further details.
Ingredient highlights for this Cucumber & Peach Salad
Cucumber – You can use any cucumber that tastes good to you here. I like an English cucumber for this due to the thin skin and lack of seeds. 
Peach – Sweet juicy peaches are the highlight of this salad. There's no way to hide sandy or flavorless peaches in this recipe, so only use ripe, sweet peaches here. Both white and yellow peaches taste delicious in this but I like the pop of color yellow peaches provide.
White wine vinegar – This is different from distilled white vinegar and the two are not interchangeable. White wine vinegar has a complex, sweet flavor reminiscent of white wine (shocker, I know). If you can't find it, apple cider vinegar would be a good substitute.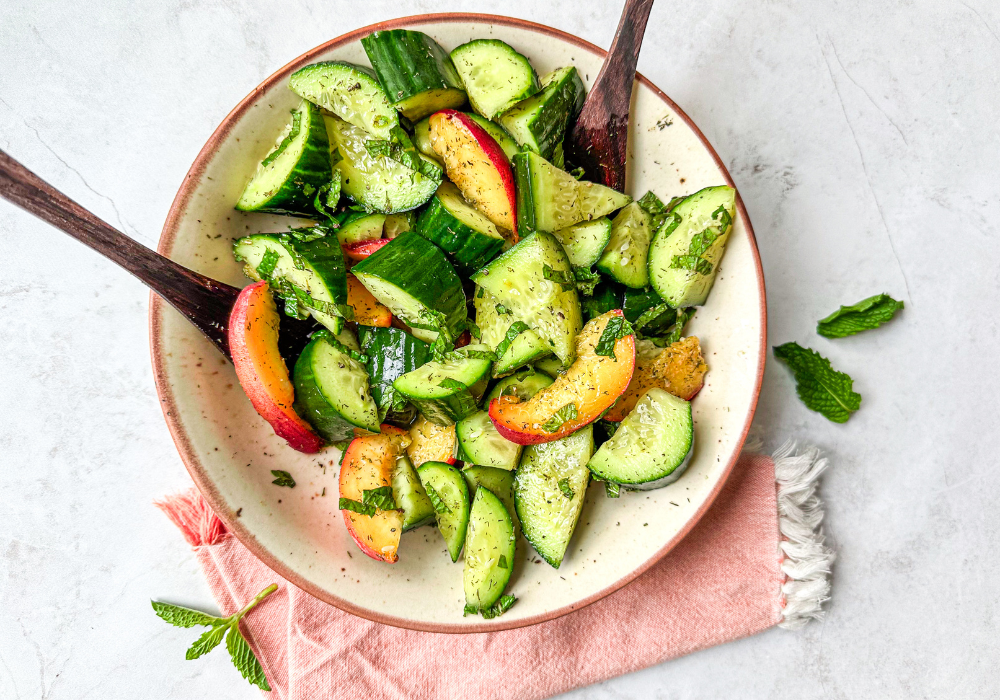 This recipe is part of my Quick & Easy Summer Salads roundup. Check out two more summer salads like this one here.
If you make this Refreshing Cucumber & Peach Salad, I'd love to see your results! Send me a DM or tag @plantssogood on Instagram or Facebook.